A Magen David Adom ambulance made a surprise visit to a primary school as part of a rare excursion for the Israel bound vehicle.
Pupils at Clore Shalom School in Shenley were given an opportunity to see one of Israel's iconic lifesaving Magen David Adom vehicles.
The pandemic has prevented the ambulance, dedicated in honour of Prince William's landmark trip to Israel, making its journey to Tel Aviv.
Clore Shalom head teacher, Karen Cohen said: "It was a great surprise to have a Magen David Adom ambulance pop in to school for the children to see. Lots of our pupils had the chance to see inside and think about and discuss what it's like to be a paramedic and do such important and incredible work."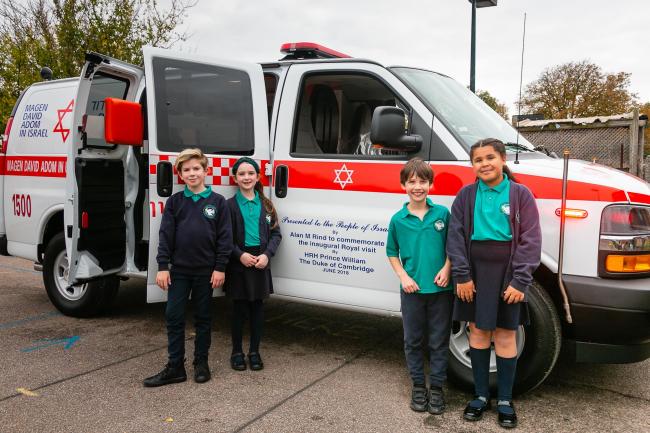 Daniel Burger, chief executive of Magen David Adom UK, added: "It has been approximately 50 years since a Magen David Adom ambulance last visited a school or community here in the UK.
"It was great to see the children sitting in the vehicle and having the opportunity to see how we as a community are saving more lives in Israel."